Gozo is increasingly being described as a 'boutique' island: just as a boutique hotel is small but perfectly formed, underpinned with character and class, individual style and quaintly intimate in setting, so is this island, this small sparkling gem of a place which offers so much to those who make it their home.
The smaller of the two inhabited islands in the Mediterranean's Maltese archipelago, Gozo is the island of choice for the discerning. Malta itself is regularly feted as one of the top places in the world to which to retire, where English is an everyday language, offering an affordable lifestyle to suit all styles whether it's walking or water sports, art or archaeology, festivals or fireworks that float your boat! And for those looking to begin a new chapter of life at a younger age, Gozo offers equal excitement with rural tranquility thrown in for good measure.
We moved to Gozo more than ten years ago, describing why it suited us here. Since then we have helped hundreds of people find, and renovate, their perfect homes and we thought you might like to hear some of their stories.
Meet Stuart and Esther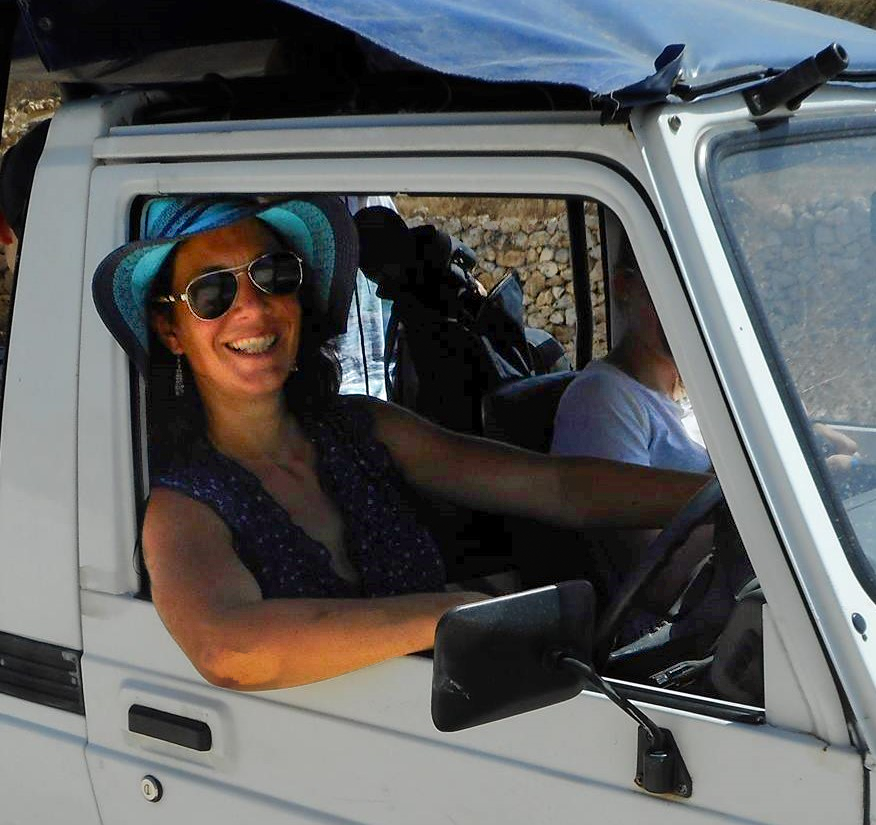 Meet, for example, Stuart and Esther, a couple in their early forties from Oxfordshire, who got in touch last summer driven by their dream of moving to Malta.
'We were looking at Malta in general but even before we flew out our instincts told us that Gozo would probably be the place for us,' smiles Esther, 'as it's smaller and less busy, and has the added bonus of the property being cheaper to buy, especially with the reduced stamp duty! And then when we were on the ferry, during that gentle crossing past the turquoise waters of Comino, we felt a peace descend, a comparative calm we've come to associate with Gozo more and more. Back in the UK I describe it to local friends as the feeling of relief you get when you leave the energised activity of Oxford's busy city centre and head into the comparative calm of Cotswold rolling green hills. I love visiting Oxford all the more when it's an exciting change from our rural market town.'
'But Oxfordshire's a long way from the sea, which we love, and we thought if you're going to relocate to a place where boats bob in a beautiful bay, why not look further afield than Bude or Bideford [Devon]! And so we were looking for an apartment to live in full-time that was both residential yet, without being in a block of holiday lets, would give us a feeling of being on a perpetual holiday. Who wouldn't wish that delicious feeling of relaxation to infuse every day of the year?'
With four teenage-to-twenties children to accommodate when they all visit together, Stuart and Esther were hoping to stretch to three bedrooms but said they could manage with two (and a sofa bed in the living room) as it was the location and feel of the place that would be key.
'Over five days we visited about 40 properties from flats to farmhouses, mostly 'on-brief' with the occasional wild card serving as an interesting comparison,' said Esther. 'From as-yet-unfinished to falling-down, they were in various states of repair and it would have been difficult to manage renovations from the UK but knowing that Move2Gozo project-manages these for their clients gave us a far broader range of options.'
'In the end, however, we fell for an impeccably-finished second-floor flat just 500 metres from the centre the village of Gharb (pronounced arb) at the island's western edge – Gharb actually means 'west' in Arabic. It was one of the biggest places we'd viewed and stretched our budget to the hilt but we knew it was perfect the moment we stepped across the threshold that very first time from the airy sandstone hallway.'
'Like many of the Maltese apartments, it's long and thin, and as you walk down its fresh white-washed corridor, past bath- and bedrooms, it opens out into a spacious living room with a generous balcony and a breath-taking view. Across the open countryside, framed by a green hill behind, the Ta Pinu basilica reflects heavenly light towards you, and there's a tantalising glimpse of the sea if you look across the other way, an amazing panorama if you head up to the roof. It's a view you could never grow tired of it.'
A writer by trade, Esther is writing her own blog ( somethinggozitan) in which she includes the following testimonial of the our part in their search:
Esther and The Significant Other were helped in both the search for a new home in Gozo and its smooth acquisition by move2Gozo.com who guided them through the process from their hopeful arrival on the island in August 2016 with a Paddington suitcase and big ambition to the handing over of keys and beyond.
'From the moment we met, David and Fiona worked tirelessly to show us dozens of properties in the relatively short space of time we had and find the perfect place for us.  They were happy to answer every question we had, from the differences between UK process of house-buying and that in Malta, the choosing of an appropriate notary and the best way to make a money transfer, to the setting up of bank accounts, utilities, home insurance and an internet connection in the new flat, providing introductions as required. They proved to be a thoughtful and efficient intermediary between us and the sellers, and nothing was too much trouble for them.
This assistance was invaluable for a smooth and enjoyable transition to home-ownership on Gozo and we can't recommend them highly enough.'
David is also an active and thorough project manager on the renovation and redecoration of flats, farmhouses and other properties across the island for real people to rock stars.
 We have asked Esther to make some contributions here too so watch this space.